Dr. Hong-Shik Song was awarded Certificate of Recognition by LA Senate Committee
and Tax Department.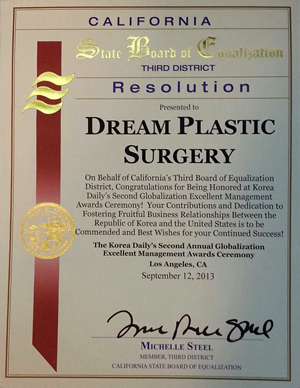 Dr. Hong-Shik Song was awarded a certificate of recognition during his trip to US between November 27 and early December for his service in providing collaborative treatment for LA Korean residents for many years.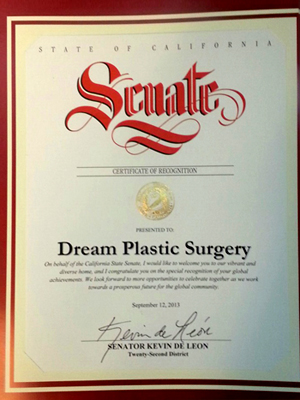 Apgujeong Dream Plastic Surgery will continue to play its part in propagating the beauty of Korea and will spare no effort to improve on our clinical trials and treatment.